Machina 2 Deluxe Germanium Hybrid Fuzz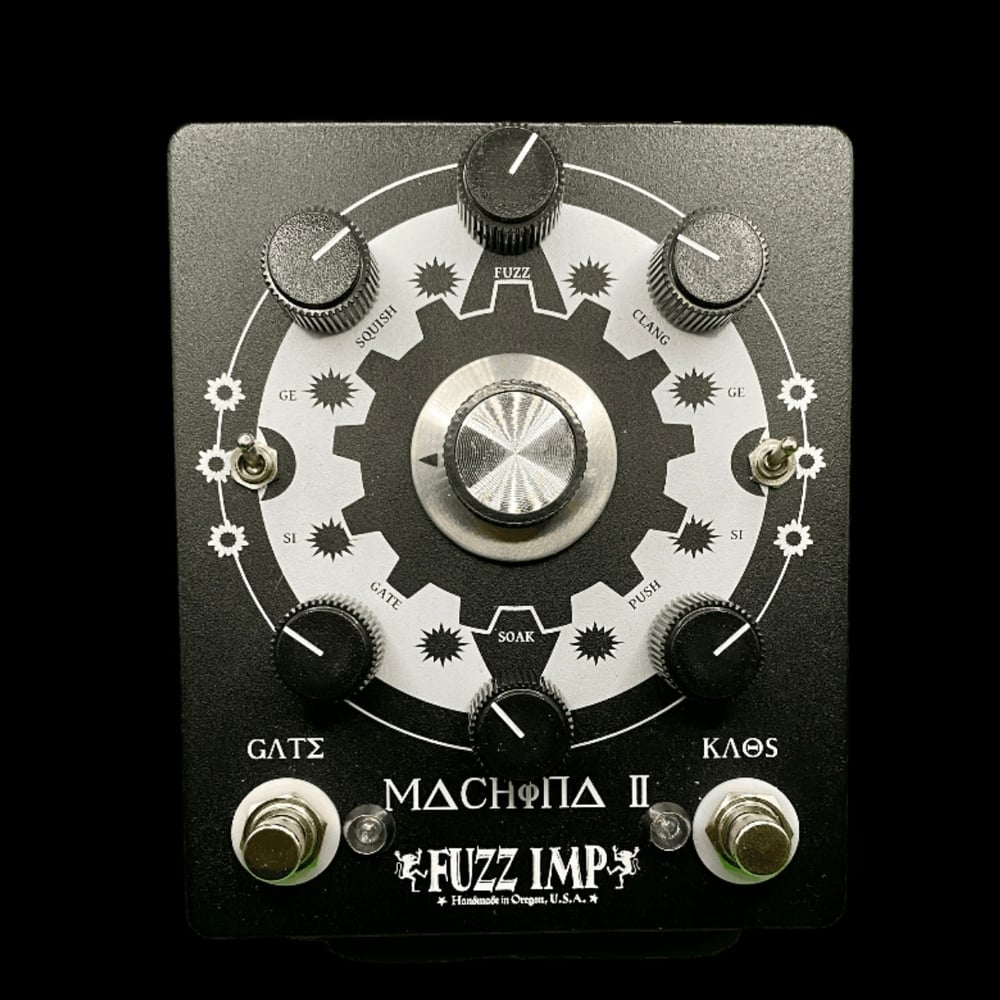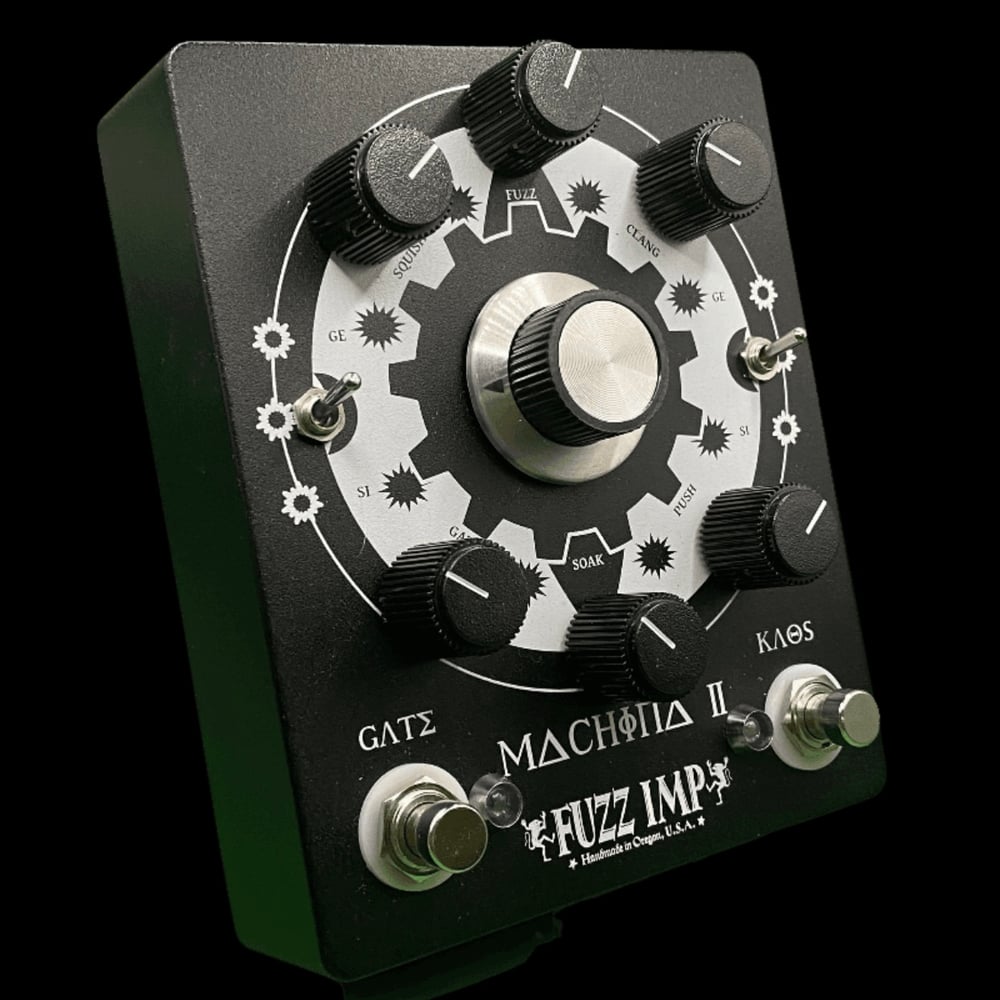 Run Open Again!
These come with the longest lead time of all Fuzz Imp pedals, and are very popular (can be 5 week ETA)
Late Summer Update:
Machina orders still in production
Limited batch size due to using NOS components
Free US Shipping, $25 Worldwide
The Original Machina was a precursor to the Creature pedal with two circuits that worked in tandem for rich sounds. The Creature pedal was both Machina circuits in series with SMT assembly and is still available to order and remarkably consistent.
That brings us to 2023 and the Machina Germanium transistors and all "through hole" construction and mechanical True Bypass switching. Basically. This is a fuzz done the old school way in limited small batches. It also is a LARGE form factor (1590XX) to make it easier to freely use all the knobs and toggles.
The extra controls on both modes allow fine tuning control and the toggles engage a NOS germanium transistor for either side for big tonal shifts and vintage warmth.