Ashes (Distortion) Bardic Audio Devices/Fuzz Imp Collab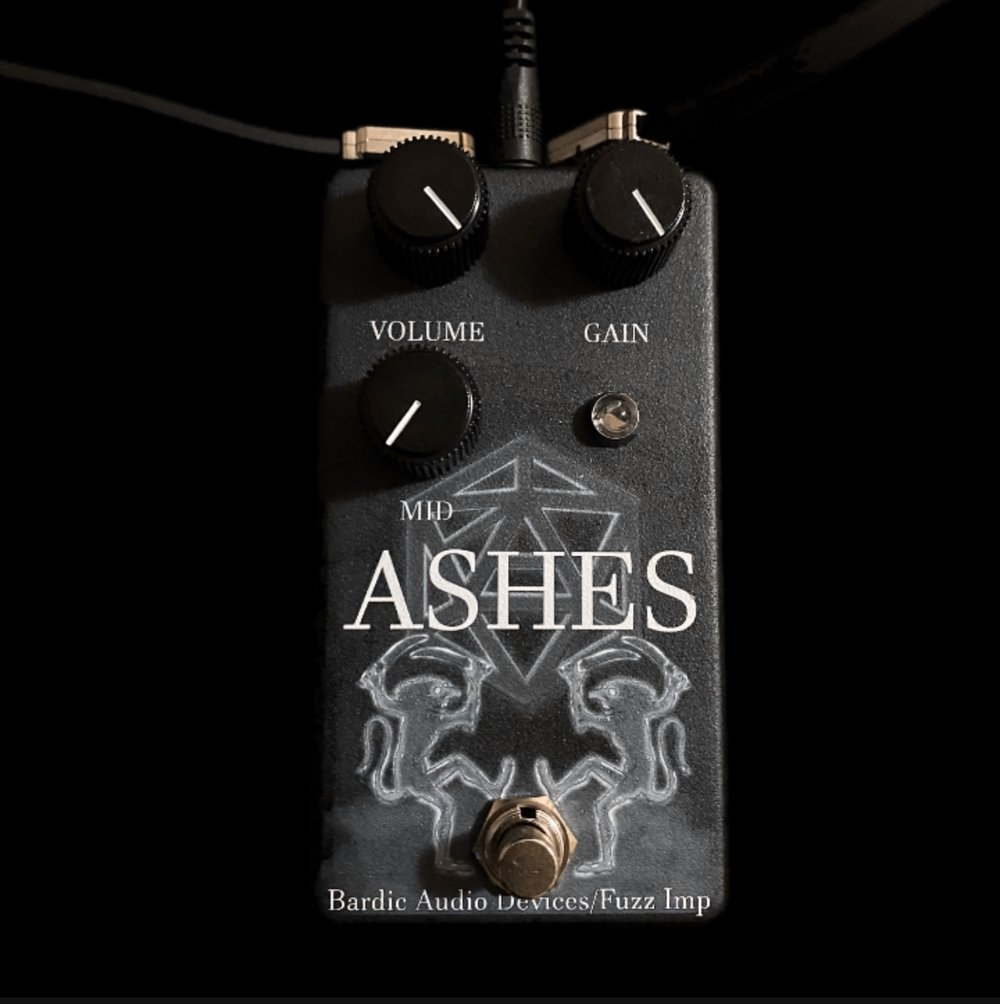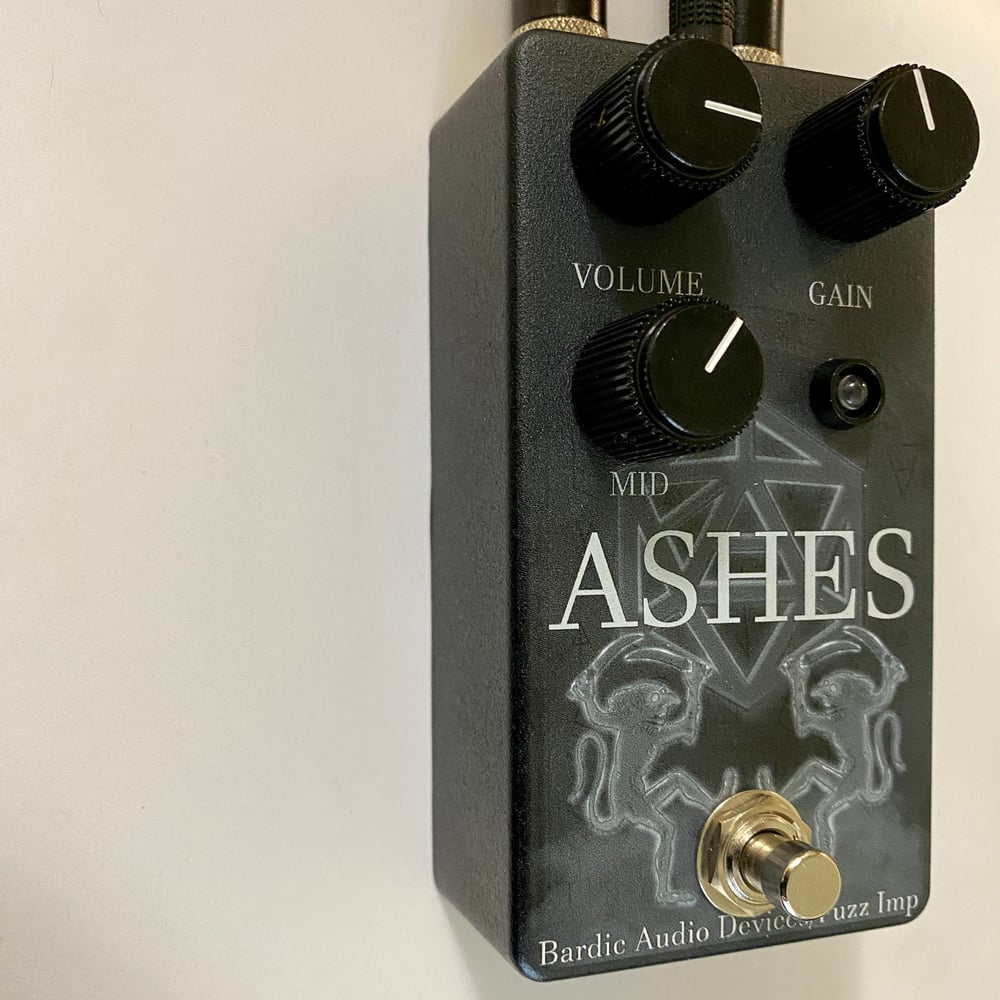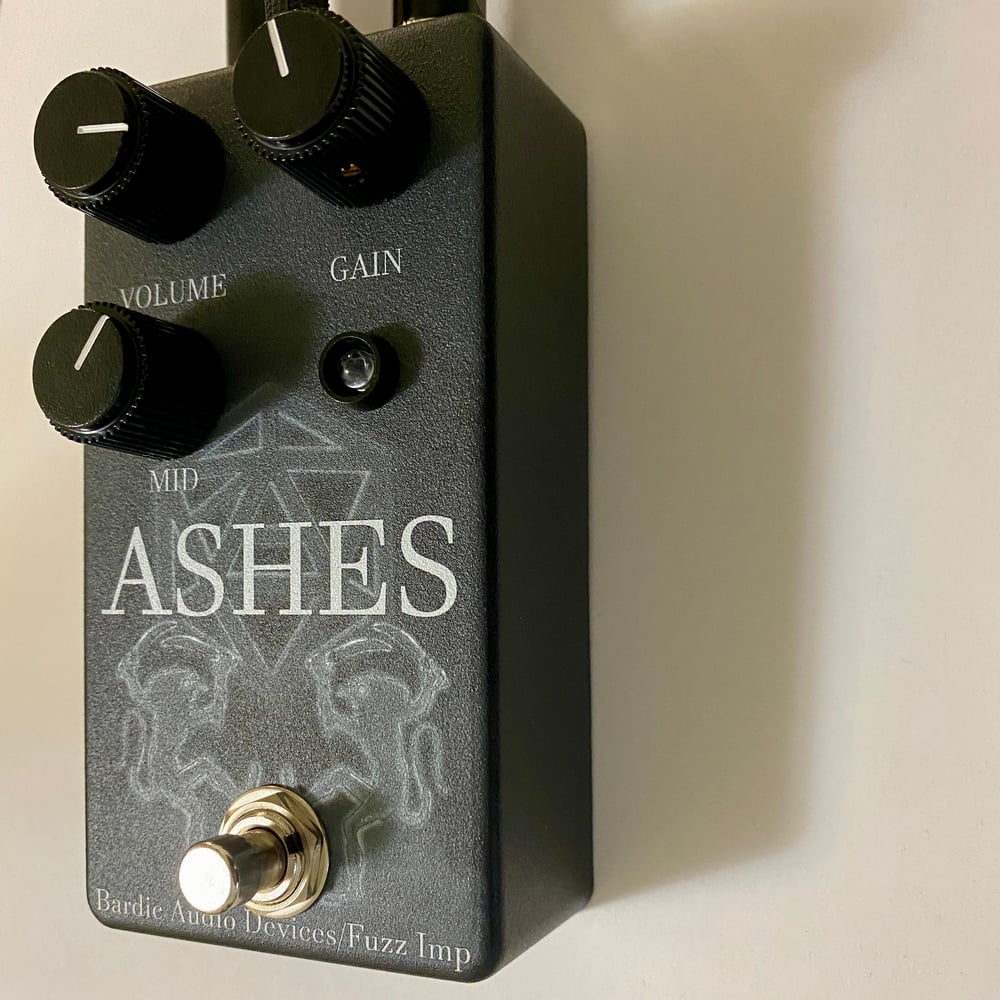 Sold Out!
See the Dealer Tab to find Ashes in Stock or the Demos below for reference
This project between Bardic and Fuzz Imp has been in the works for quite some time. The end goal was a distortion that was able to do a wide range of higher gain tones that have the ability to be more scooped and more of a pure distortion than most of the Fuzz Imp Pedals.
Easy to use, and easy to find cool textures!
The Ashes is the culmination of many prototypes and experimentation on a from the ground up circuit Bardic dreamed up and together we refined.
The amazing result is actually a super versatile and easy to use pedal. It is EXTREMELY responsive to the pickups and the tone of each guitar. The character of every guitar tested shines through. The three self explanatory controls yield many different textures, from low gain amp crunch to raging distortion to thick sludgy distortion.
Volume, Gain and Mids. The Mids full left is scooped but still retains warmth while cranking the mid gets you beautiful rich syrupy leads.
Free US Shipping with some lead time for being built one at a time. Also available at: https://www.bardicaudiodevices.com/