TopJack HorseMan (Limited Run)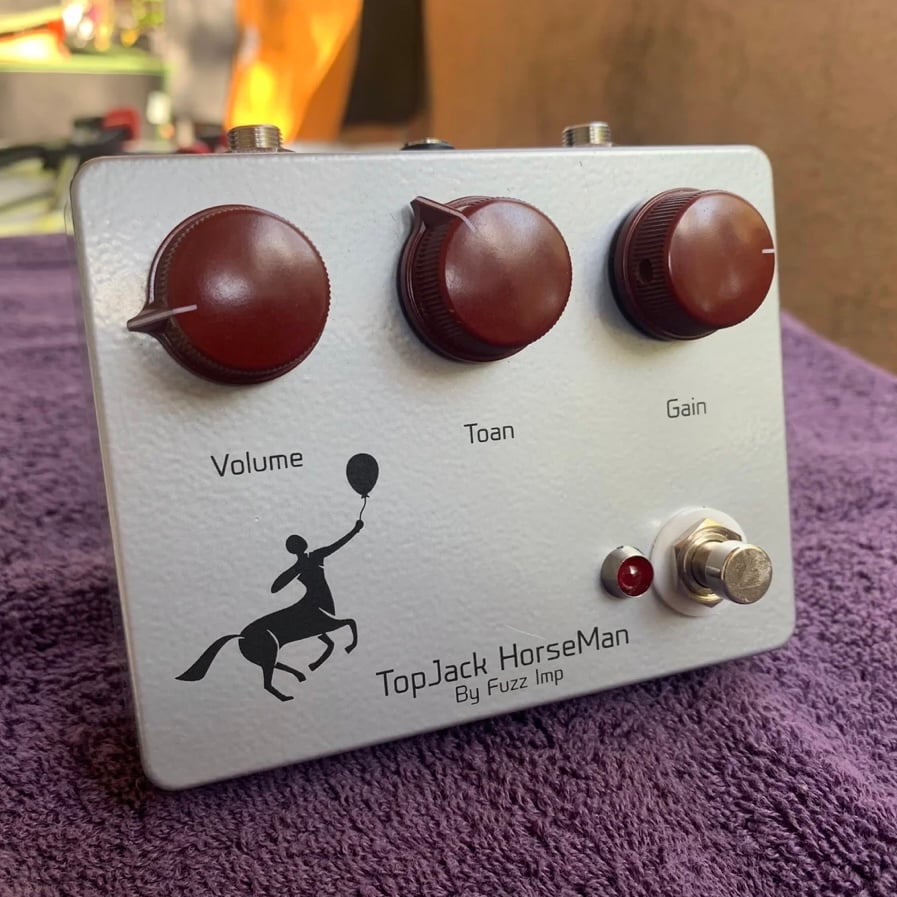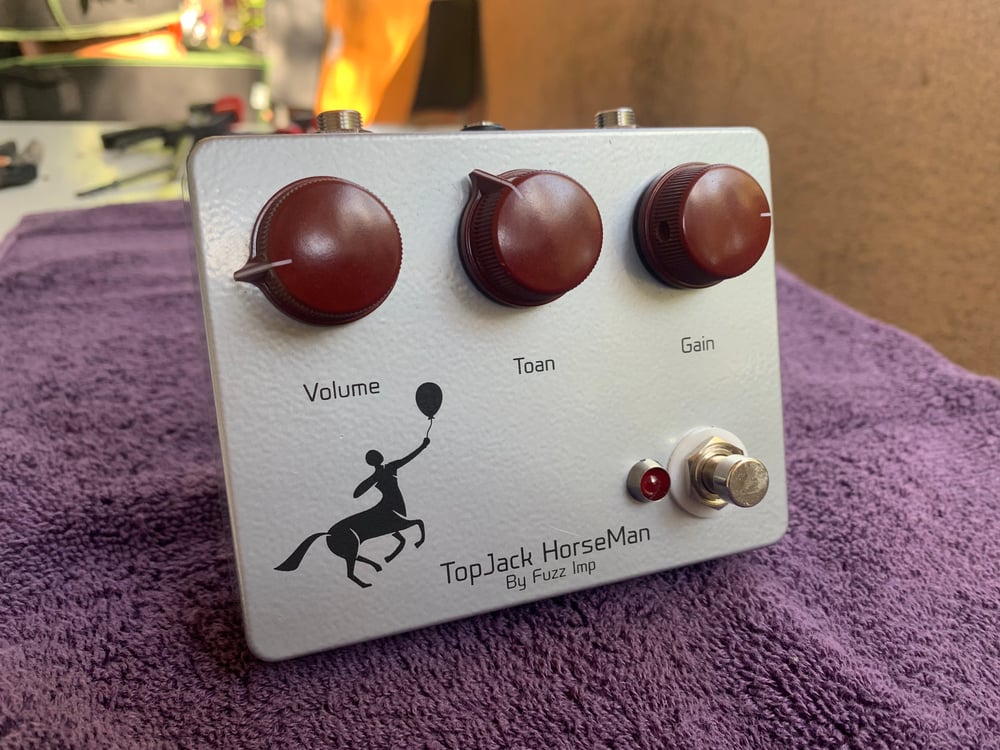 Sold Out!
Check out Dealer page for their inventory on TopJack Horseman
All TopJack will ship as Silver with the knobs as shown in black
This is the same pedal as a Shroot Original in a different case
Worldwide Shipping Available
All Fuzz Imp are Made to Order and always includes Free US Shipping. Each pedal is completely handmade in Oregon and can take as long as 3-4 weeks
What could this be? It's not what you're thinking. This is a horseback ride to flavortown but not the classic overpriced hypebeast you would imagine. Taking some design cues from that hallowed Mythical creature this is simply a now discontinued reimagining of the Shroot legacy pedal from the companies past brought back with a killer graphic.
Responsive, clanging overdrive through high gain fuzzy distortion is on tap with 3 simple controls!