Adventure Octave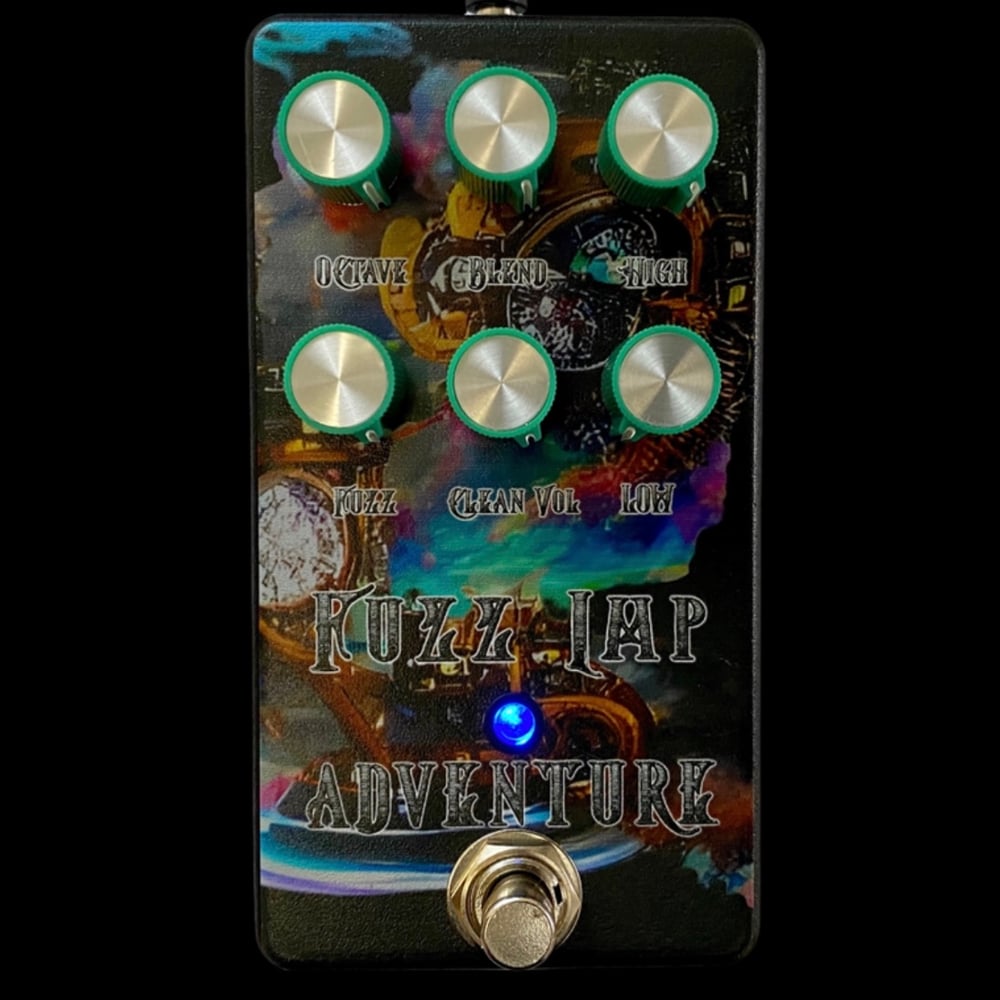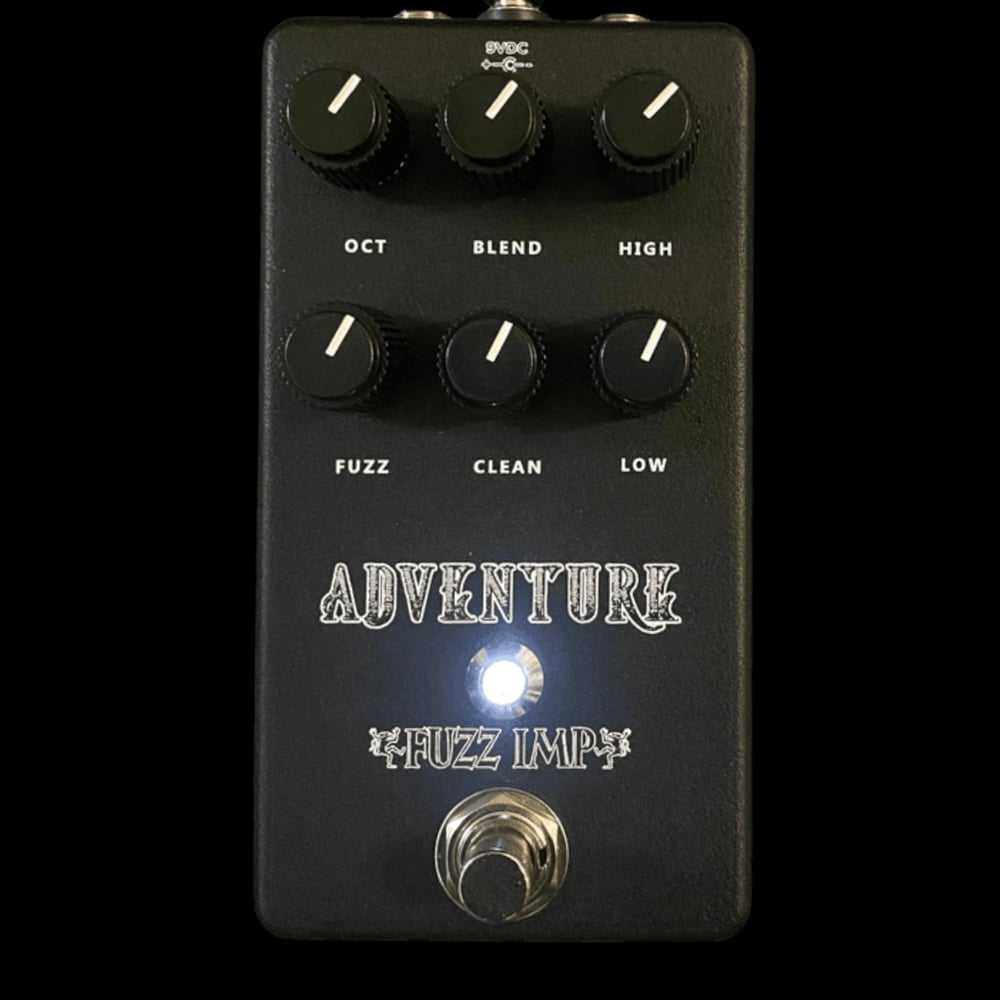 Estimated 3 week turnaround applies to new orders
The Adventure has several NEW features not found in any other Fuzz Imp products including clean blend, octave up fuzz and 2 band treble and bass active EQ.
This compact multi tool is a must need on any adventure into new sonic territory.
This pedal has 6 controls and thus can yield a very wide range of textures.
It essentially is 3 independent but blendable circuits.
An Octave Fuzz, a heavy scooped fuzz, and a clean preamp.
High and Low controls work as you'd expect, but are both active. Cut and boost and are universal for all sounds effectively acting as the master EQ mix
The Blend control is the mix of clean preamp with fuzz (both varieties)
Clean volume controls the overall volume of the clean preamp and in conjunction with blend lets you balance with some fuzz or on its own.
Octave blends in the Intensity of the octave up fuzz and is independent of the main Op amp driven fuzz
Fuzz blends in the gain of the secondary (not octave) fuzz
Standard 9V DC Center Negative power supply (Boss Style)