Drone Gazer (Dealer Model)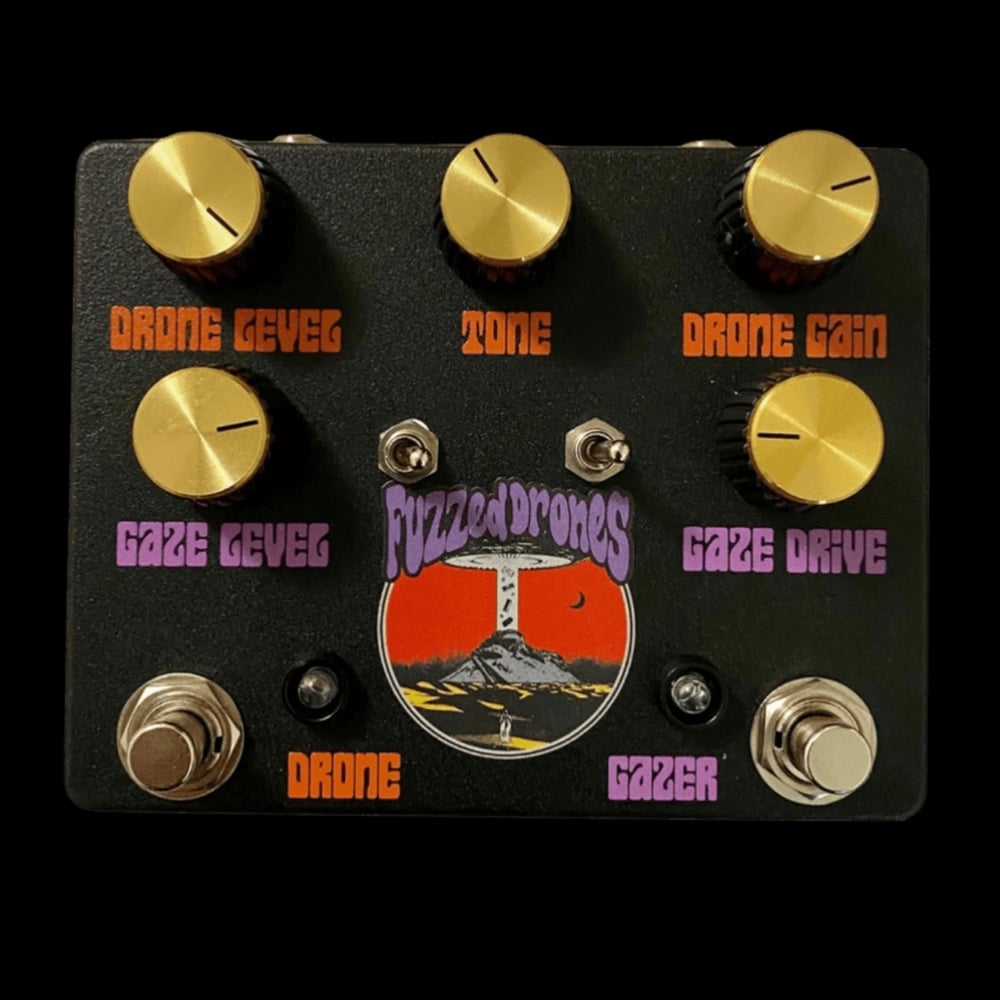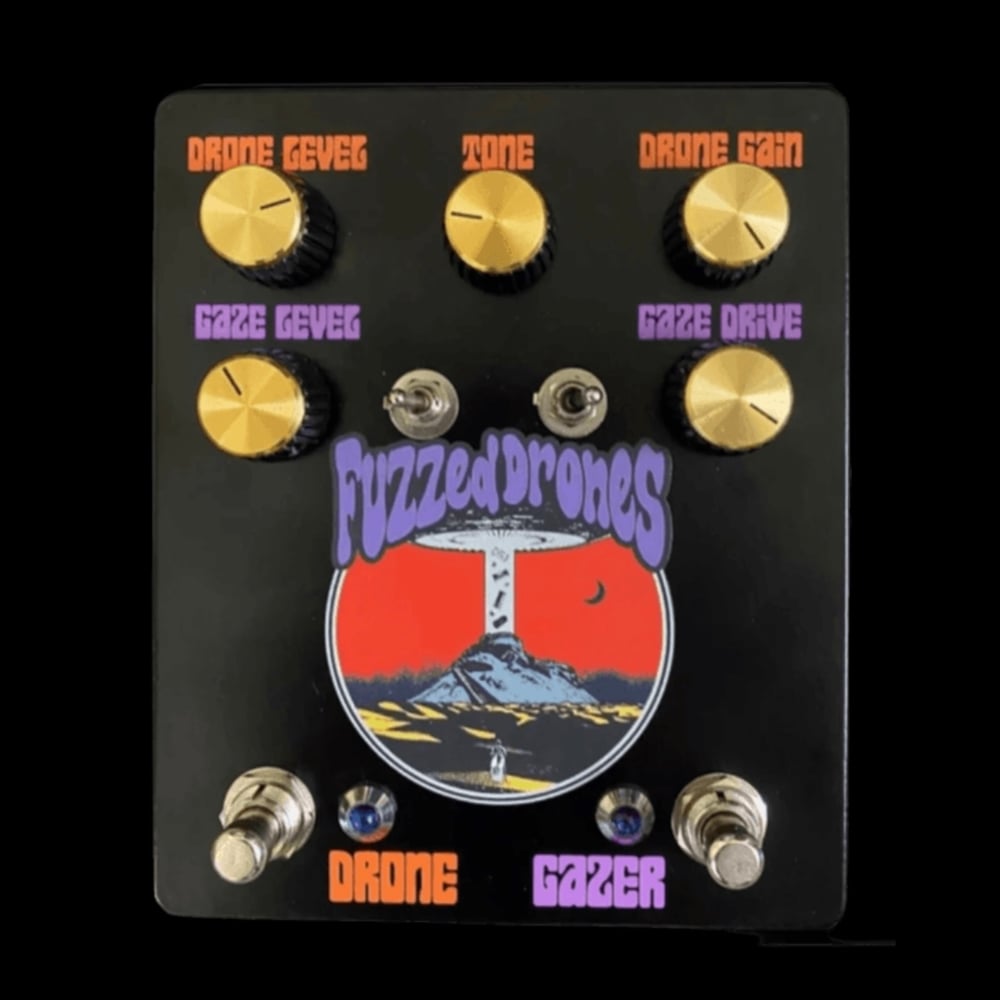 Drone Gazers are now Dealer Exclusive
Inventory via Dealer (In Stock) links from Main Menu
Current dealer inventory is the last batch of Gazers
The Mini is Identical in sound as the earlier demos. Same board, same everything, just more compact
Killer dual fuzz/distortion all made in the USA.
Requires 9VDC Isolated Center Negative "Boss Style" 100ma recommended power supply Only
A collaboration between Fuzzed Drones and Fuzz Imp the Drone Gazer is a pair of independent but very stackable fuzzy distortions. The right side Gaze Drive controlled with volume and gain is a modified Sender circuit, balanced to blend better and refined to be the best player experience.
The Drone Drive section is a modified Rat inspired circuit, with a multitude of mods including a special toggle switch with two voicings!
Demos here: